Last night's Claire Byrne show saw seven party leaders exchange talking points, throw occasional jabs, and outline various policy proposals to the Irish public. On a night on which there was no clear winner, we took a look back at how the party leaders fared in the debate.  
Fine Gael – Leo Varadkar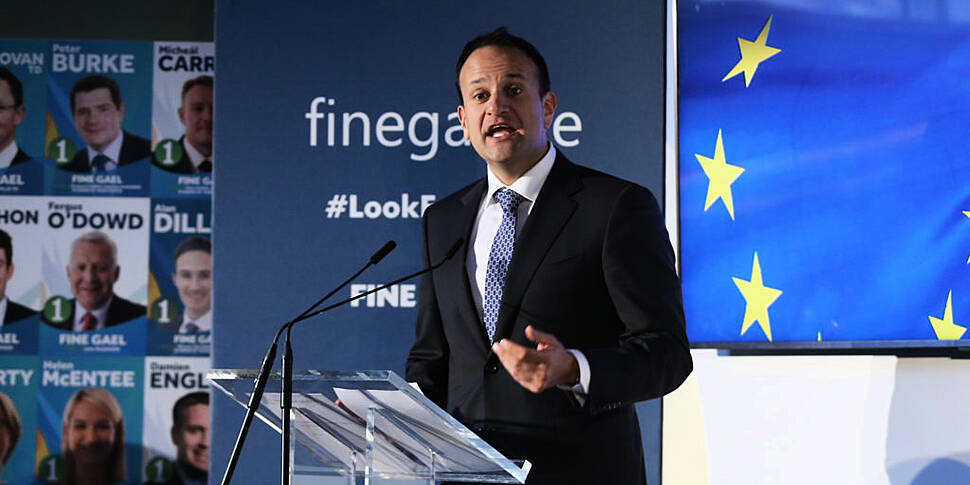 The Taoiseach didn't stumble over his lines when asked about drugs on this occasion, conceding that criminalising the possession of small amounts of drugs was counter –productive.
The Fine Gael leader highlighted the budget surplus and their construction of 50,000 homes during his tenure. While nobody landed any serious blows on the Fine Gael leader Varadakar was far from inspiring. Lacking the same energy of his opponents, his pledges to raise the upper tax bracket to €50,000 didn't seem to resonate with the audience. Indeed, their facial expressions said just as much when in camera while the Taoiseach was the aforementioned pledging tax cuts.
It was somewhat telling that the only applause he managed to raise was conceding that there were "nutters in every party, including my own". He countered Martin's attacks on housing with the usual excuse of having to clean up the mess made by Fianna Fáil, while dismissing Sinn Féin as being "soft on crime and high on taxes".
Fianna Fáil – Michael Martin
While Michael Martin's once again showed superior charisma to Leo Varadkar, the Fianna Fáil leader was lacking in substance, failing to raise much applause during the debate. The former Minister for Health pledged to build 50,000 homes if elected as well as restoring the numbers of community police.
He frequently found himself accused of propping up the same Fine Gael policies which he criticises, which hampered his efforts to portray his party as a credible alternative to what's currently on offer. Delivered an effective blow on Sinn Féin in pointing out them voting to raise the pension age to 66 in the North.
Sinn Féin – Mary Lou McDonald
As the first speaker on the night, Mary Lou was on form, even if her party was ruled out yet again as potential coalition partners by both Fianna Fáil and Fine Gael. The Sinn Féin leader didn't rule out going into coalition though, pledging to build 100,000 homes in what she described as "the biggest housing project in the history of the state."
Found herself attacked by Fianna Fáil over their opposition to the Special Criminal Court while Leo Vardakar ruled them out on the basis of their organisational structure.
Landed some scathing attacks on Fianna Fáil's effective support for Fine Gael policy and also pledged to take thousands of workers out of the USC.
Labour – Brendan Howlin
It was a quiet enough evening for Labour bar the rapturous one which greeted Brendan Howlin's pledge to freeze rents. Refraining for launching attacks, Howlin pledged to address housing and health over tax cuts, saying that Fine Gael's policies risked eroding the tax base.
During the lengthy opening debate on government formation, Howlin maintained that Labour would be open to go into coalition once again in spite of their previous doomed partnership with Fine Gael.
Social Democrats – Rosín Shorthall
Rosín Shortall stuck firmly to the party message of prioritising spending on social services and called for a move away from Civil War politics. Her only major jab at her opponents came during a discussion on crime and drugs, pointing out Fine Gael's large cutbacks in community policing. She also said both Fianna Fáil and Fine Gael would have a "less progressive" tax policy and that both parties at had returned to auction politics.
The Soc Dem leader received a warm applause when she said that Irish people wanted decent services for their taxes rather than tax cuts.
People Before Profit – Richard Boyd-Barrett
Sporting his trademark long-sleeve shirt, Boyd-Barrett didn't hold back in his criticism of the two major parties. The under-payment of corporation tax were among his biggest talking points, with the People Before Profit leader demanding that large corporations "pay their fair share".
He criticised both Fianna Fáil and Fine Gael for voting down People Before Profit's effort to enshrine housing as a constitutional right and called for Ireland to emulate the so-called 'Portuguese model' of drug decriminalisation.
Green Party – Eamon Ryan
Deputy Ryan was by far the least aggressive on stage, refraining from attacks other parties in favour of outlining Green policy on a number of issues including housing, drugs, and farming.
The Green Party leader became notably more animated on his flagship issues of climate, stating that Ireland needed to transition to a new model of farming which protected both the environment and the family farm. His concession that the Greens would support reducing the suckler beef herd won't have sat easy with many farming families.
About Post Author